Place Branding and Place Marketing: English Readers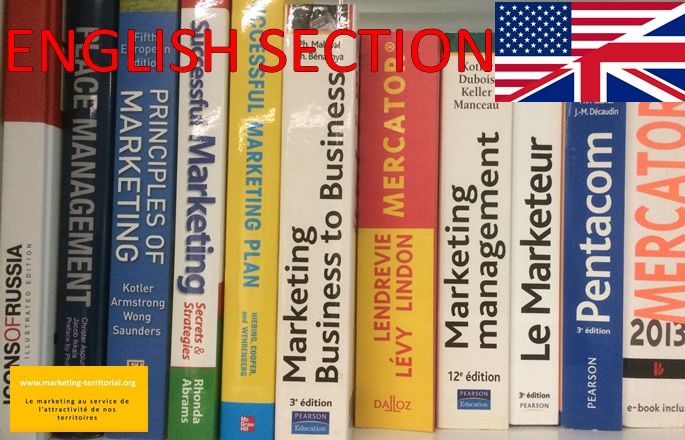 My website is only in French, but you could find some articles / materials in English to download.
1. The Cerise Revait Method
My first article deals with the Cerise Revait (c) Method. Cerise Revait® (fourth version) uses an updated understanding of the territory to deliver a real grasp of its competitive advantages in the light of alternative offers in the designated sphere of competition.

Download the presentation (PPT).
2. How to build a marketing plan for Cities / Regions / Destinations ?
I've published a book in french which describes my method. In this book, you can find the process of building an operational plan of Place Marketing and Branding. I suggest to follow 10 steps grouped into three sequences:

The overall territorial marketing approach: three sequences and ten steps
First sequence: Marketing Diagnostics

- Step 1: putting information at the heart of your marketing process

- Step 2: analysis of the markets

- Step 3: examining the markets' environment

- Step 4: evaluating the competitive positioning of your destination

- Step 5: Evaluating the commercial returns of previous marketing actions

- Step 6: summarizing the position of your Destination

Second sequence: defining the strategy

- Step 7: choosing ambition and objectives

- Step 8: building the promise

Third sequence: drawing up the action plan

- Step 9: creating the marking plan via the marketing mix

- Step 10: evaluation the actions and the marketing plan
Source: V. Gollain, "Réussir sa démarche de marketing territorial. Méthode, techniques et bonnes pratiques", Territorial Editions, 2014.